This event allows you to create an automatic workflow to download data of any collection in a CSV file.
You can also import data to your web app database from your device.
---
How to Export a CSV file?​
First, we will create an Export Data Item event and then, bind that event to a form.
1. Go to Events​
Go to the events panel and click the Add Event button. You will be redirected to the Add Events page.
---
2. Name the Event​
Name the event as you prefer and click the Create Event button. You will be redirected to the Events Action page.
---
3. Select Export Collection Item​
Click the add icon and take the cursor to the Import/Export Collection Data option in the drop-down list. Then select the Export Collection Item event action.
---
4. Select a Collection​
Select a collection from which you want to send or export the data from.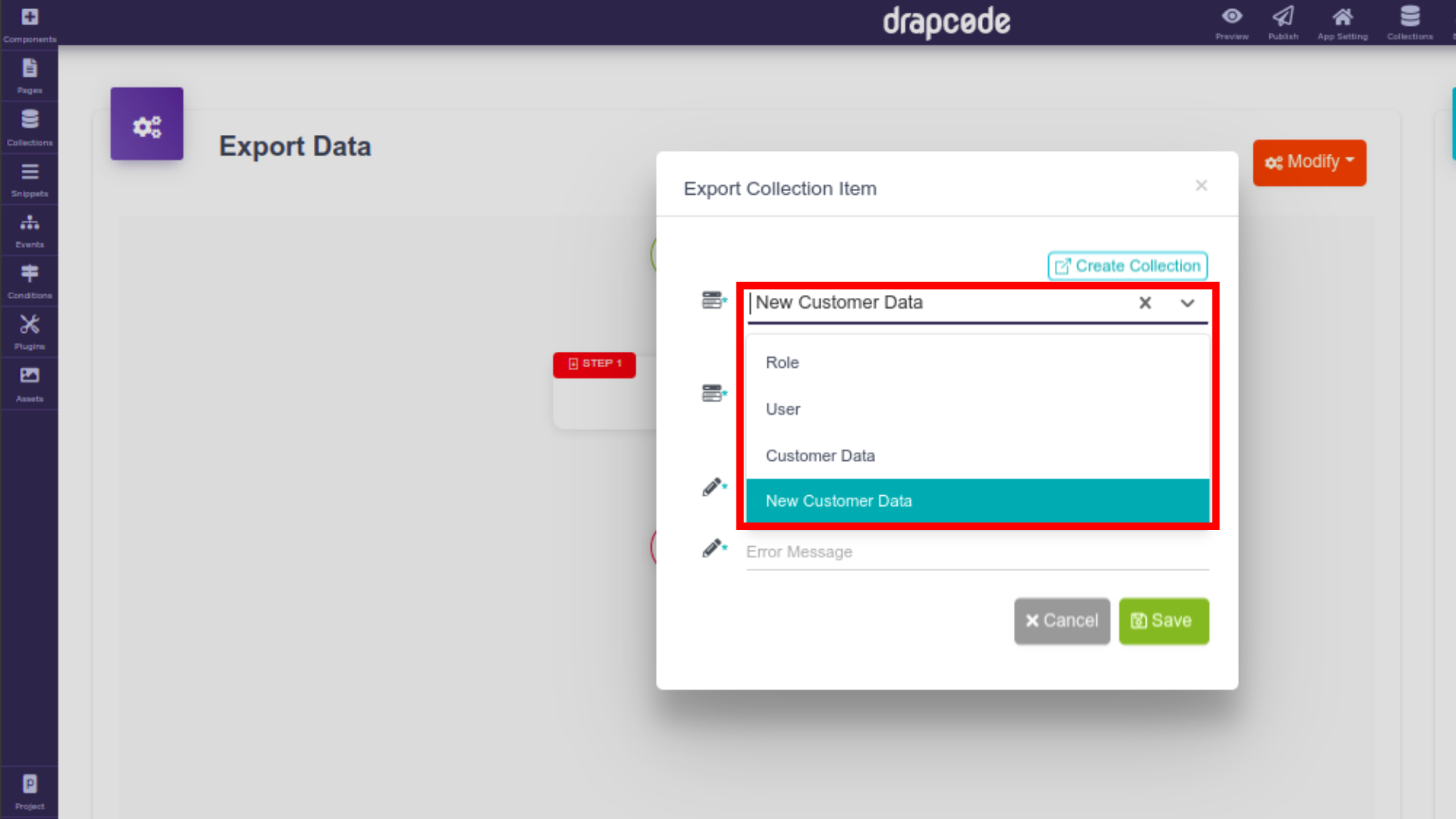 ---
5. Select the Filter (Optional)​
Select All Items as the filter.
---
6. Add Success & Error Messages​
Add a message to indicate that data is exported successfully or it has failed. Once done click the Save button to finish.
---
7. Drop a Button​
Open the components panel and go to the "Forms" category. Drag and drop the button component in a page.
---
8. Bind the Export Collection Item Event​
After adding a button, click to open it's Settings. Change the default name, change the type from Submit to Button and bind the Export Collection Item event to it.
---
9. Preview & Publish​
Open the page in the preview or publish mode. As you click the button a CSV file will get downloaded.
---
The downloaded file will look as shown below.
---